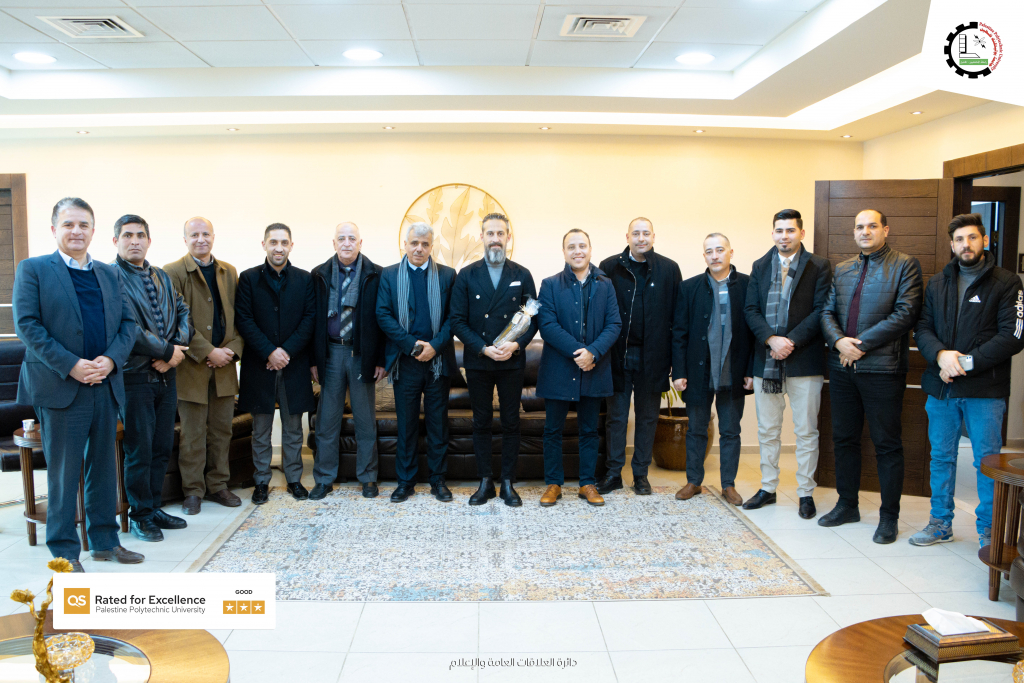 Dr. Amjad Barham, the President of Palestine Polytechnic University, met with a group of representatives from K.S. Lighting, who were led by the company's CEO and also included the exclusive agent of the Italian company AVE S.P.A.
Barham extended a warm welcome to the visiting delegation, highlighting the significance of collaboration between the academic and private sectors in various domains to promote sustainable development and the training of Palestinian professionals. The objective is to improve the performance and efficacy of university engineers in the area of smart building systems through the innovative energy solutions offered by K.S. Lighting.
This training program is part of the agreement between Palestine Polytechnic University and KSL Company to boost the skills of university staff and individuals with a keen interest in smart building systems. This will be achieved through specially designed training programs.
As part of the same initiative, K.S. Lighting provided generous support to equip the Smart Building Systems Laboratory with state-of-the-art systems, smart devices, and advanced equipment. The aim is to enhance the efficiency and capabilities of the College of Engineering at PPU and produce competent professionals capable of effectively entering the job market.
Public Relations and Media Department