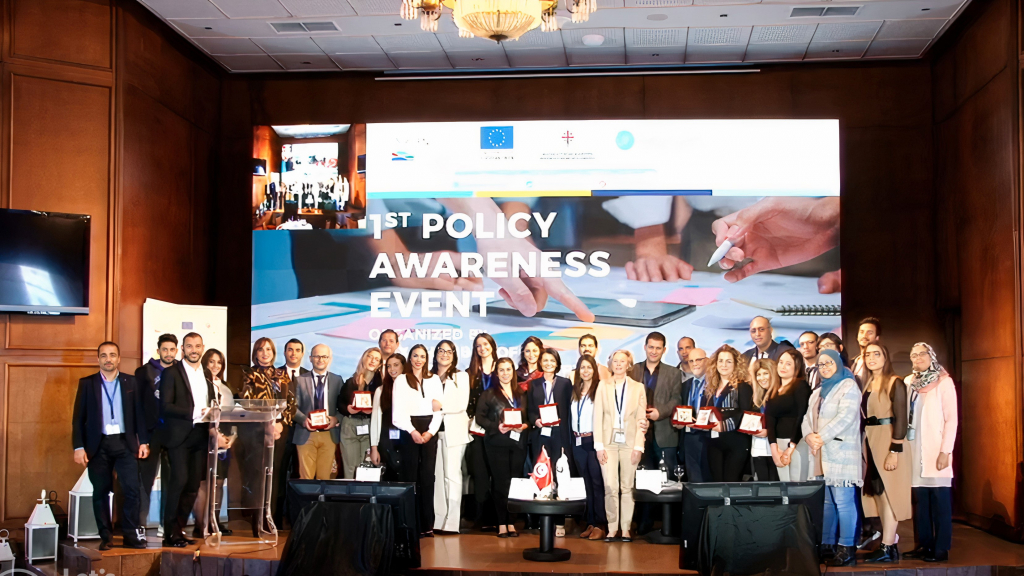 As part of its role in community service, the Center of Excellence and Continuing Education at PPU attended the awareness conference on financing policies aimed at strengthening the Funding Network for Emerging Projects in the Mediterranean Region, which was held in Sfax, Tunisia.
The Manager of the Business Incubator Unit at PPU, Mr. Ali Ramadan, gave a presentation on Innovation to Promote the Growth of Startups, in which he outlined PPU's business model towards entrepreneurial transformation and policies to promote economic empowerment of university students.
The event was organized by the Sfax Chamber of Commerce and Industry, the Joint Italian Arab Chamber of Commerce and Leaders Organization from Palestine within the European Union-funded Rest@rt project, which aims to form a model to support start-ups and young entrepreneurs.
Public Relations and Media Department