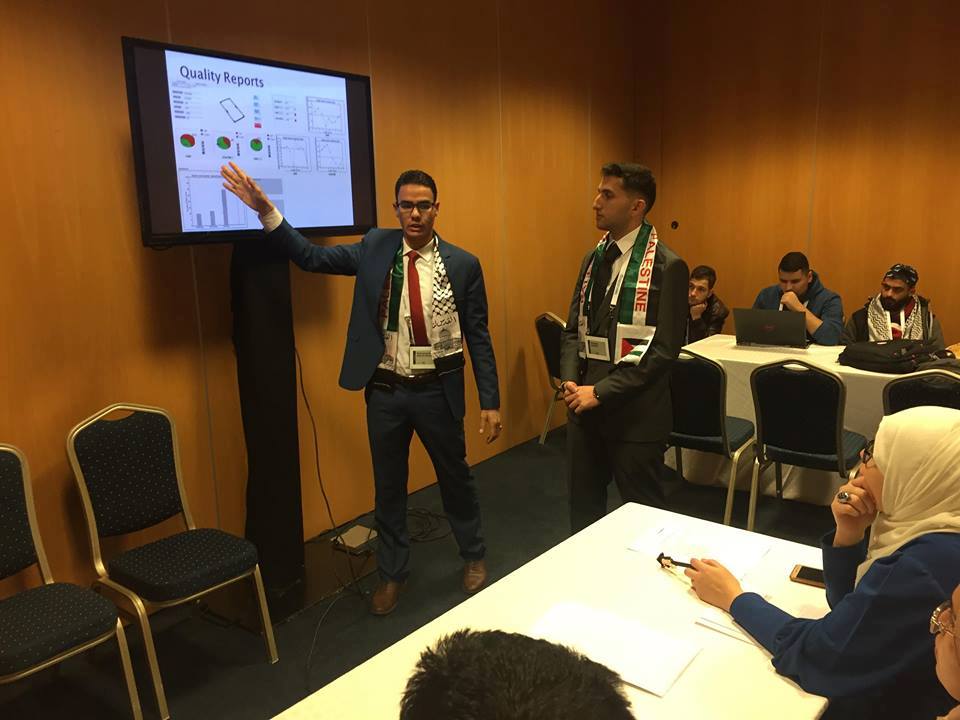 In a new achievement for the students of  Palestine Polytechnic University at the Arab World level, the students of the College of Engineering: Mohammed Ahmed Abdel Baset and Hussam Yahya Irshid, have won the competition, which was organized by the Arab Network for Innovation (AINAC 2018) "in the Kingdom of Morocco in two axes of the competition.
 The PPU's  team won first place in the IMS Software Challenge by designing a program to manage the Quality Section in a factory and link it to all the production sections. The student: Mohammed Abdel Baset won third place in the QMIC Challenge for innovative spaces.
 It is noteworthy that the students Mohammed and Hussam, who are about to graduate from the College of Engineering, obtained this remarkable achievement, using the LabVIEW software in designing their programs. The student:  Mohammed Abdel Baset,  holds a CLAD certificate as a developer of LabVIEW software through the NI Academy at Palestine Polytechnic University, the only university in Palestine  specialized in this type of software.
The Arab Network for Innovation (AIN) was established at the University of Cambridge in Britain. It is interested in developing creativity in science and technology in the Arab World through an annual conference for youth competitions. The competition was held this year in Casablanca, Morocco, between the thirteenth and the fourteenth of December  with 300 participants from twenty Arab countries.
Information & Public Relations Department