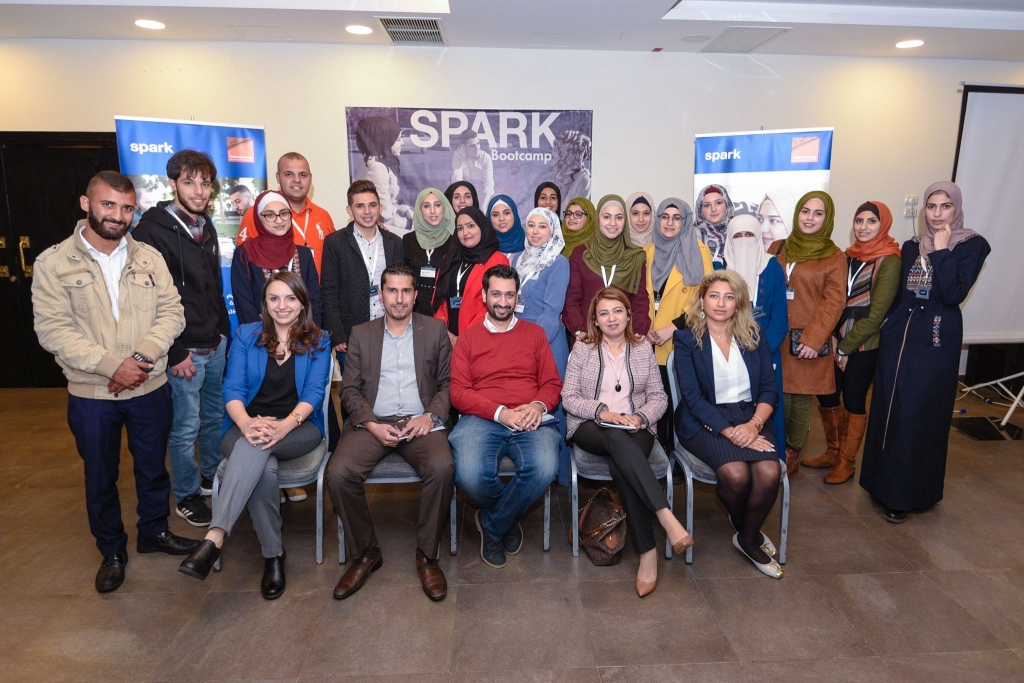 The PPU has been ranked in first and fifth place at Spark Entrepreneurship Competition, held at Caesar Hotel in Ramallah. where the student Nancy al-Zaghal has received the first place and the student: Layla Hamouri, has won the sixth place after  such a hard competition.  
Twenty startup project ideas from BirZeit University and Palestine Ahliya University and other teams from Palestine Polytechnic University participated in this competition.  The two winning students  from the PPU have been qualified for the next stage, incubation and support, which will be implemented by Spark Institution with the support of  Fakhora and Sanad institutions.
The President of the University Prof. Imad Khatib pointed out that this winning came as a tangible indicator of the achievement of the University strategy towards entrepreneurship.
It is noteworthy that the PPU Business Incubator at the Excellence Center and Continuing Education has conducted a series of entrepreneurial training for a group of students from Palestine Polytechnic University and Palestine Ahliya University in cooperation with Spark and al-Fakhora institutions in the preparation of professional work plans.
Public Relations Department