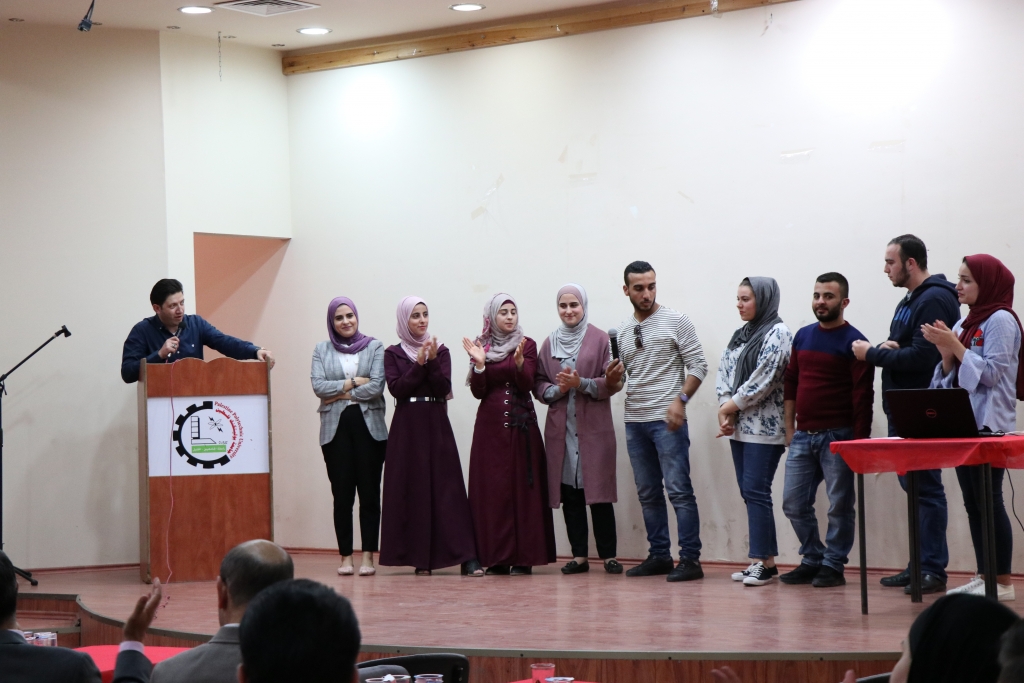 The Center for Excellence in Teaching and Learning and Career Development and Entrepreneurship Center at Palestine Polytechnic University has held a workshop to exchange and transfer experiences to the students who participate in the Academic Mobility program with the University of Michigan in the United States of American. This workshop has come within the activities of the entrepreneurship education and community project funded by the American consulate.
The workshop was attended by the President of the University Prof. Imad Khatib, and his vice presidents, the deans of the colleges, the chairmen of the departments, and a number of the University's employees,  in addition to the students participating in the program. Dr. Imad Khatib opened the workshop by welcoming the attendees and praising the experience that showed the University students' abilities, their potential and their distinguished academic level. He stated also that the partners of the University of Michigan and the organizing company of the trip activities praised the students and their commitments in the reports sent to the project teamwork. After that he thanked the project team for their role and efforts to make this project a success.
Then the student: Ali al-Tamimi gave a presentation on behalf of the mobility program students where he briefed the trip activities that lasted for two weeks which included workshops, training and scientific and social visits. Then the rest of the students as groups presented their experience in a paid-training in companies and organizations in the state of Detroit.
It is noteworthy that the activities of the project are still going on. The students will begin training in entrepreneurship during the coming month in preparation for hosting 10 startup projects and provide three month paid-training opportunities for the beneficiaries of the project.
Public Relations Department