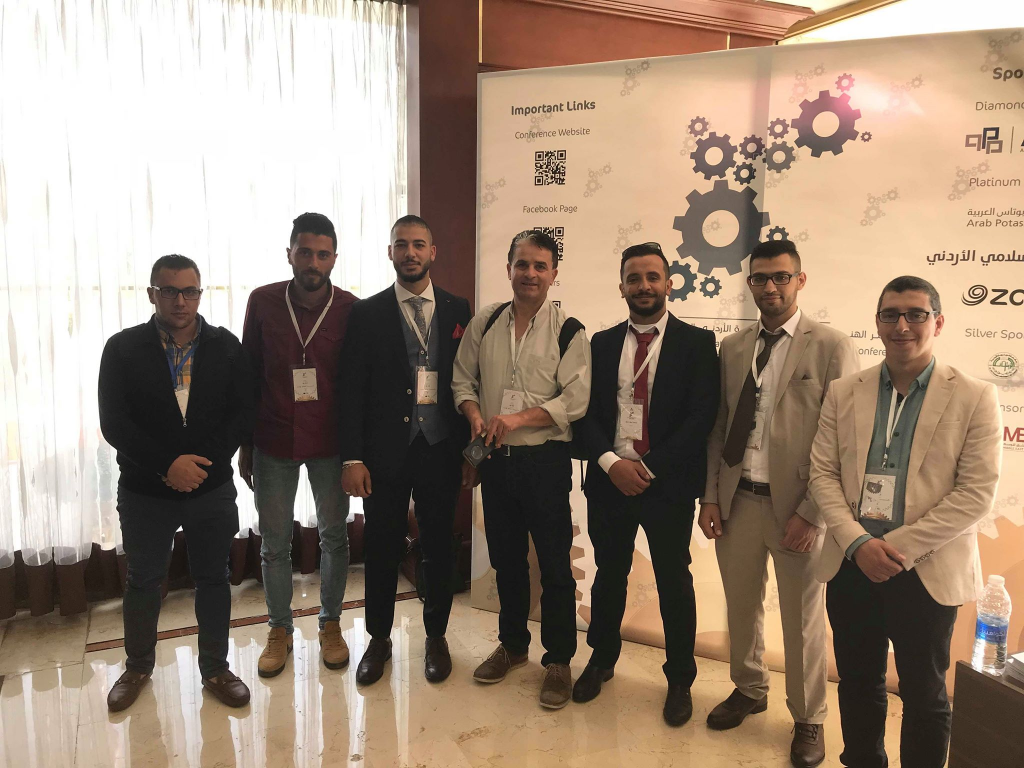 Researchers and graduates from Palestine Polytechnic University participated in about seven research papers in the 7th Jordanian International Mechanical Engineering Conference, arranged by the Jordan Engineers Association and held in Amman on the 16th and 17th of October, 2018.
The research papers included research results resulted in graduate projects for undergraduate students, including the evening bridging students at the Department of Mechanical Engineering. These papers were supervised by Dr. Karim Tahboub, Dr. Dia arafeh , Dr. Husein Amro and engineer Majdi Zalloum. In addition to these papers, Dr. Raed Amro presented a paper in which  he  talked about his experience in applying entrepreneurial methods in engineering education.
Also, lecturers from the College of Applied Sciences participated in workshops that included modern topics in the field of refrigeration and air conditioning, building efficiency, energy auditing, materials science and manufacturing organized on the sidelines of the conference.
Opportunities of cooperation with specialized Jordanian companies were also provided. These include a Jordanian company working in the field of aircrafts and jet engine maintenance in order to provide training opportunities to the students of the Department of Mechanical Engineering.
It is noteworthy that this conference was so important for scientific lectures presented by international experts in the field of mechanical engineering, touching on recent research topics in the field of alternative energy, materials science and manufacturing (the Fourth Industrial Revolution).
Public Relations Department