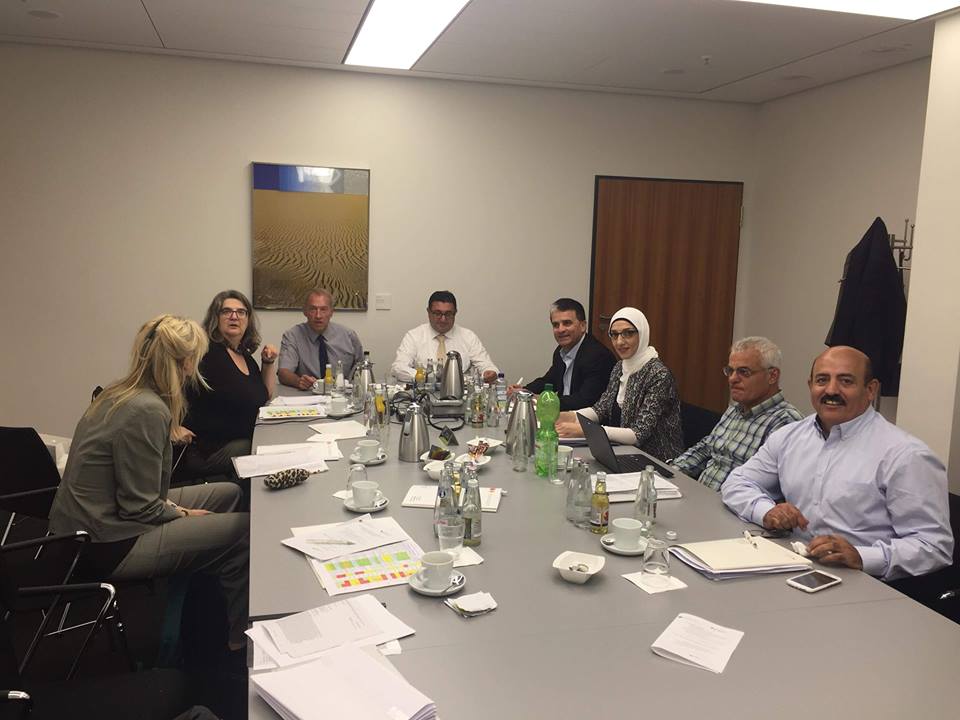 The PPU has received funding for three research projects in the second joint call of PALGER 2017 according to a bilateral cooperation agreement between the Ministry of Education and Higher Education and  its German counterpart to support scientific research.
The representative of the PPU Dr. Raed Amro has recently participated in the sessions of the Palestinian-German joint ministerial committee sessions in the capital of Germany, Berlin, in the presence of the Chairman of the Committee and Deputy Assistant of Higher Education, Dr. Ehab Al-Qubaj, Dr. Naji Qatanani, Dr. Jamil Harb and Dr. Mukarram Abbas.
Dr. Qubaj stated that the Committee has made many decisions to enhance joint scientific research in all the Palestinian universities. It was also agreed to continue this joint venture and prepare for the third joint call where  funding the scientific research projects will be doubled and announced at the beginning of the year 2019.
Dr. Raed Amro also mentioned the winning projects from Palestine Polytechnic University in this call.
"Comparative effects in Palestinian barley cultivars: alkalinity, salinity and biological fertilization at seed germination and early growth state " by Dr. Sharaf al-Taradeh
"Nutrition-related health status among young females in Palestine" by Rana Obeid.
"Successful aging in Palestine, risk factors and correlates" by Dr. Manal Bedrisawi
Public Relations Department